All students at Tauranga Special School have direct access to Speech Language Therapy, Occupational Therapy and Physiotherapy. The Therapists and Therapy Assistants provide a wide range of therapies based on the students' needs and in consultation with families and staff. A parent or carer of a student is very welcome to discuss the student's therapy needs with any of our Specialist team at any time. The Therapists and Therapy Assistants, alongside our ASD/Behaviour Support Specialist Teacher, make up our Specialist Team. This team is co-ordinated by a Specialist Manager and provides support for students, staff and parents. Referrals to other specialists can be made as required.
We also contract the services of a psychologist one day a week.
Speech and Language Therapy
Occupational Therapy
Physiotherapy and Hydrotherapy
Specialist Teacher
Psychologist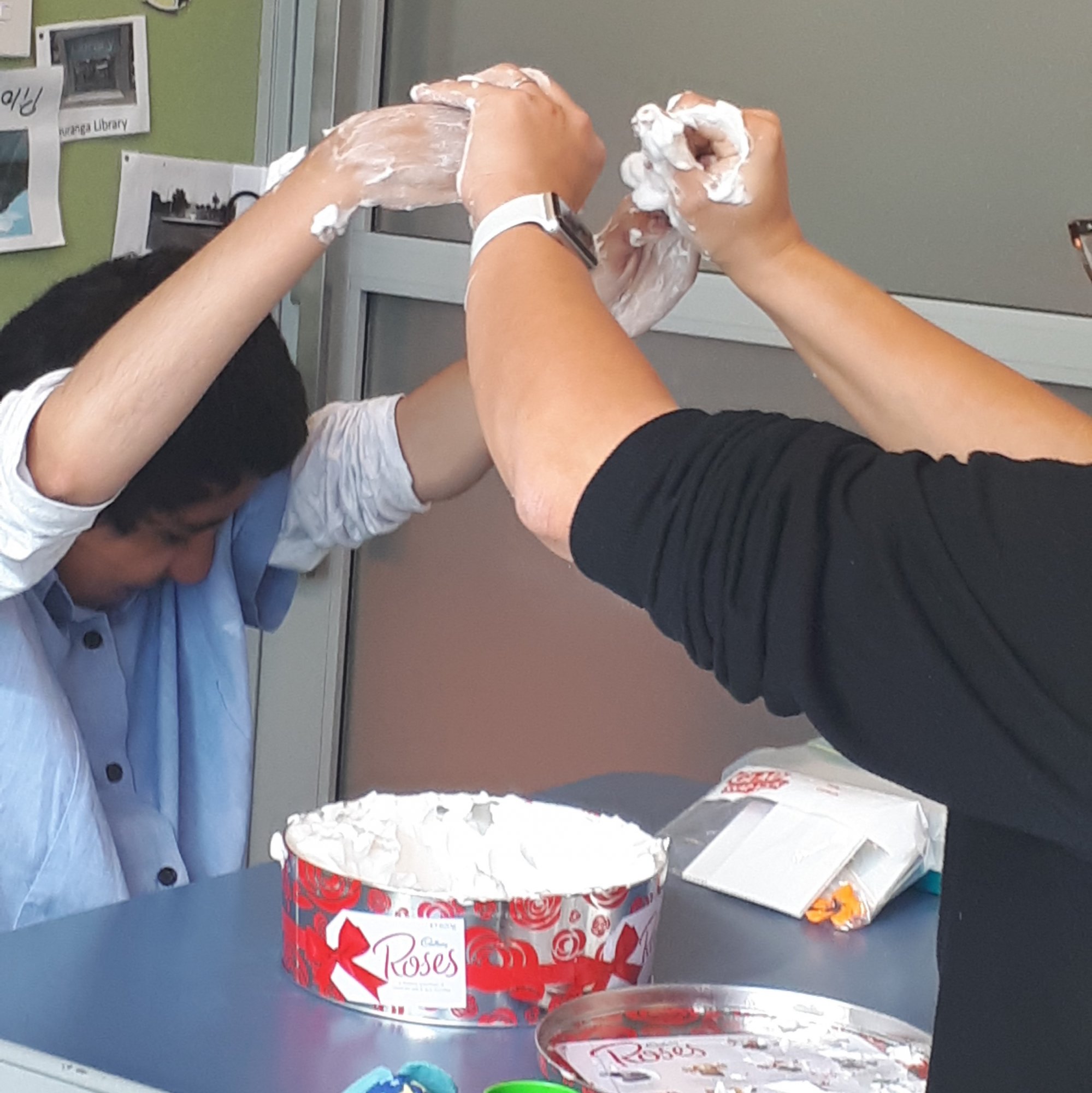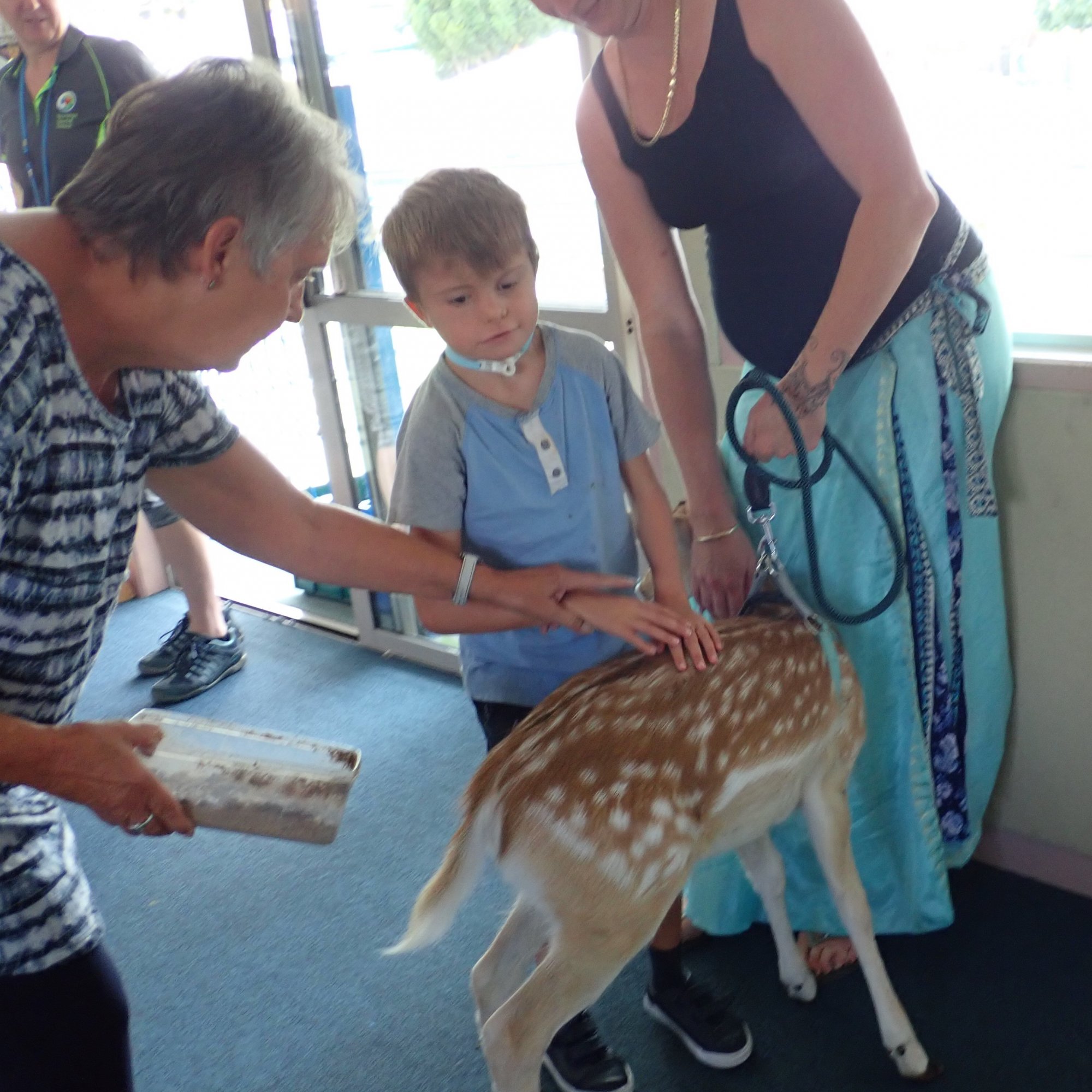 Speech and Language Therapy
The Speech and Language Therapy Team supports students with their communication, eating, drinking and swallowing skills.
Communication
Every student at Tauranga Special School has a right to have their communication style recognised, nurtured and supported.
We use a total communication approach, using any means of communication to help our students to understand their world and to be understood, this may include:
Gesture and body posture
Facial expressions
Tone of voice
Vocalisations
Key word signing
Picture based systems
Reading
Speech
Assistive technology - eg. communication books, voice output communication devices
Objects of reference
Intensive Interaction
The Speech and Language Therapists and Therapy Assistant are an intrinsic part of each class at Base school and at the Satellite classes. The Therapists provide assessment on levels of communication, environmental assessments and functional use of language. Individual assessments and programmes for speech, oral skills and feeding/swallowing safety are done also. Communication strategies and adapted environments are used in each class to support all the students. All new students admitted have an assessment period and individual programmes are set as required. Students are supported around major transition periods or through transition to other schools.
Eating, Drinking and Swallowing
All students who need help with their eating and drinking have an Eating, Drinking and Swallowing Plan which is set following joint assessment with our school SLT and the local hospital SLT, our class teams and the student's family.
The therapists can also offer classes our 'happy eating' programme which includes food preparation and trying different tastes and textures targeting our more fussy eaters or those with a restrictive diet.
Training
Workshops and training regarding communication, eating, drinking and swallowing are run as required.
Occupational Therapy
The Occupational Therapist and Therapy Assistant assist students to develop in their whole of life occupations. They have a regular time slot in each classroom. Sometimes they work individually with a student, sometimes in a small group session, sometimes the therapists will work in an advisory capacity with the teacher to set up and monitor activities that are to be part of the student's regular daily / weekly programme.
This may include:
Work and educational occupations
Hand function (pencil skills, using scissors, using a switch/ mouse for the computer)
Class routines (using visual timetables, task analysis, sequence strips)
Sensory processing (sensory programmes, sensory diets)
Reading (eye movements, visual perception)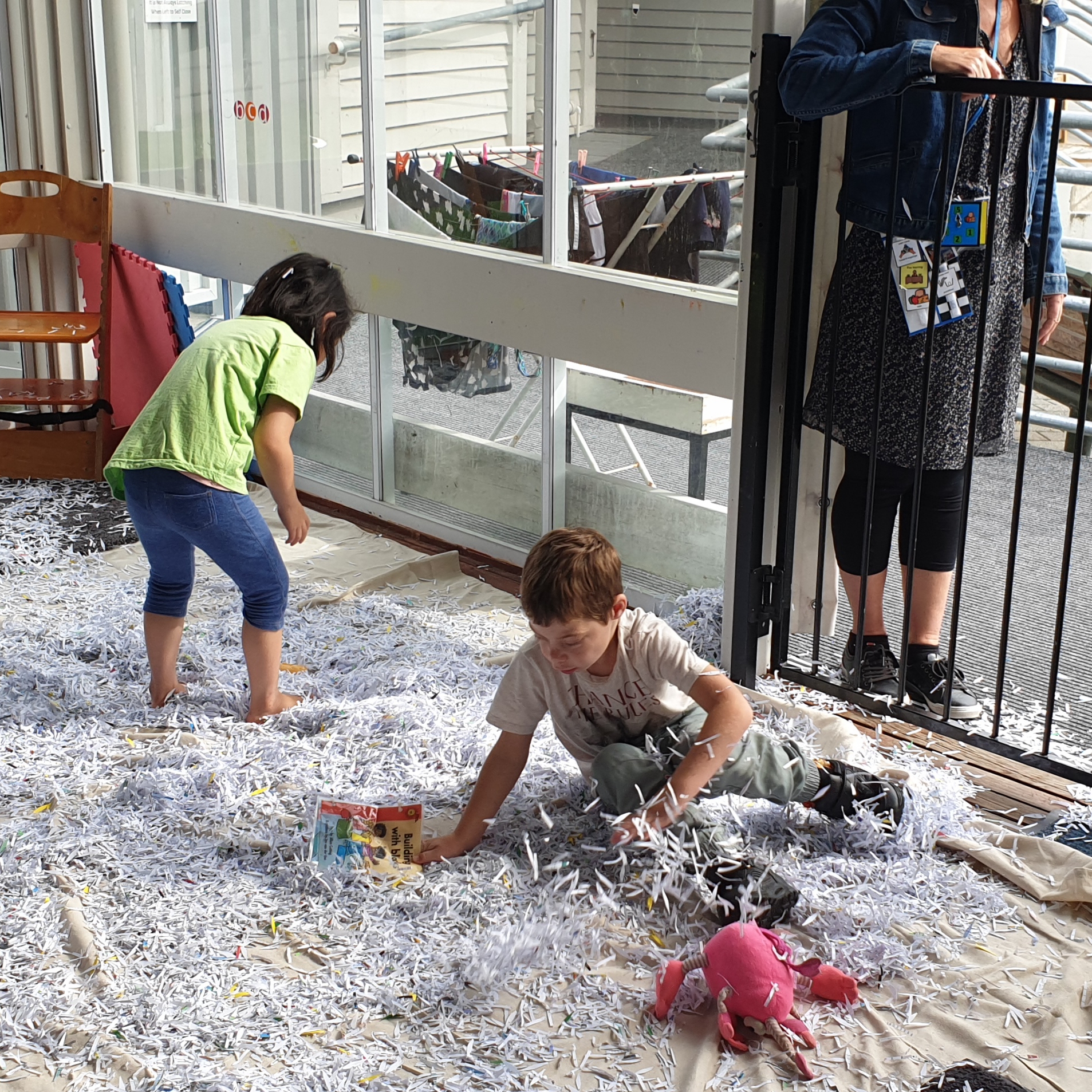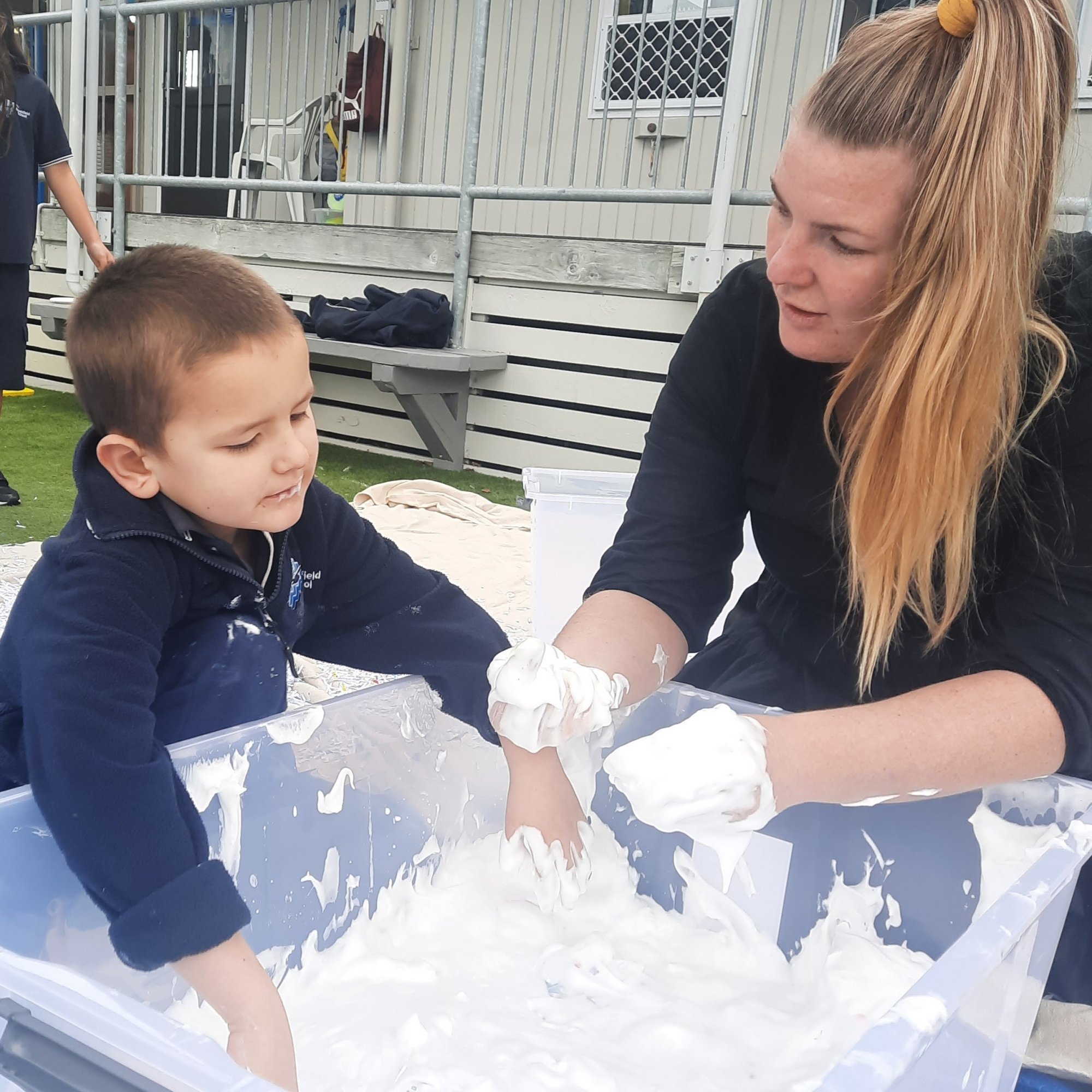 Life skills and personal care occupations
Eating / drinking
Toileting · Dressing and undressing
Food preparation
Shopping
Accessing recreational activities
Equipment provision
Ministry of Health (hoists, slings, toilet supports, eating equipment)
Ministry of Education (assistive technology, seating)
Seating to Go (wheelchairs)
Other equipment (weighted blankets /vests, postural supports,hand / arm splints)
Play and leisure occupations
Social skills
Play skills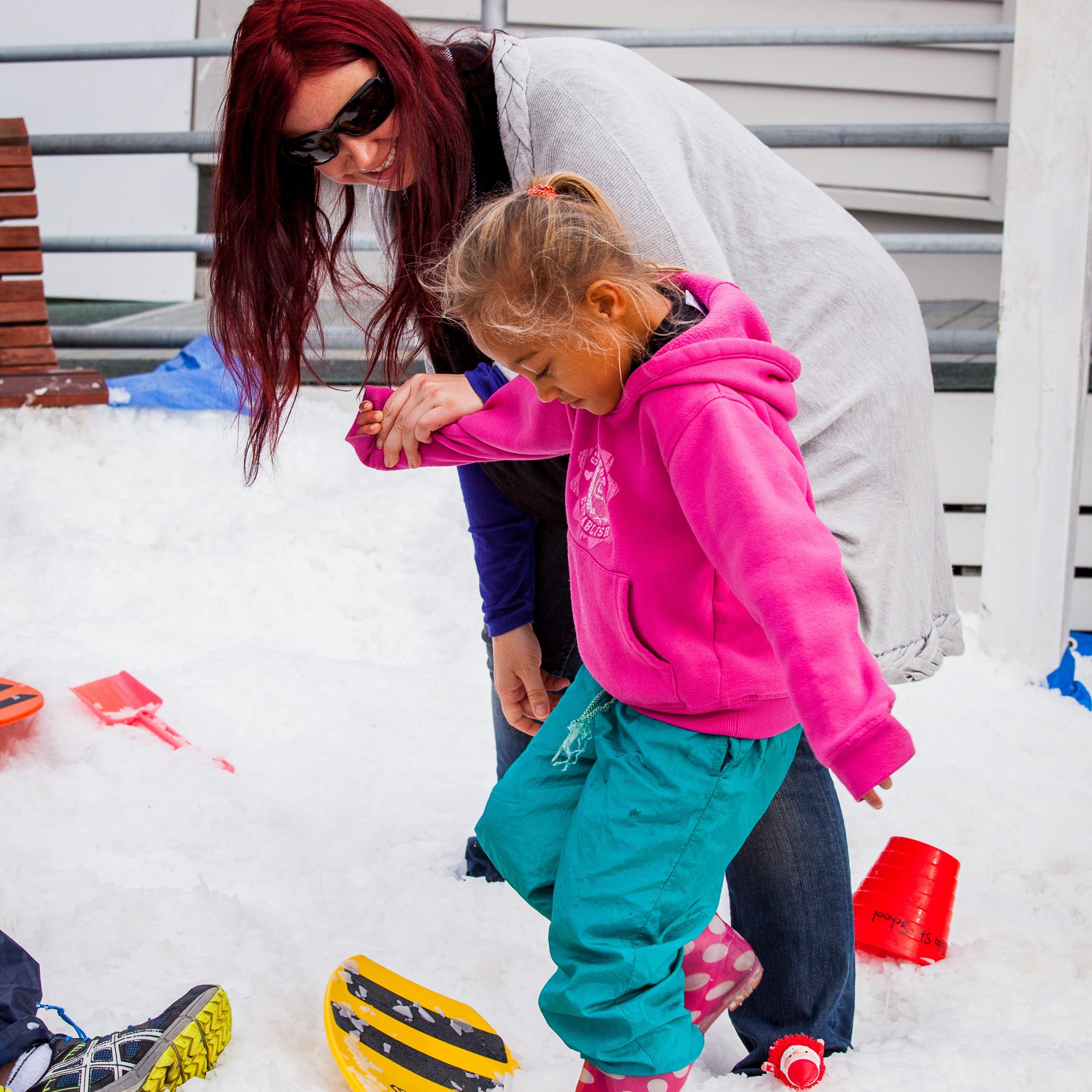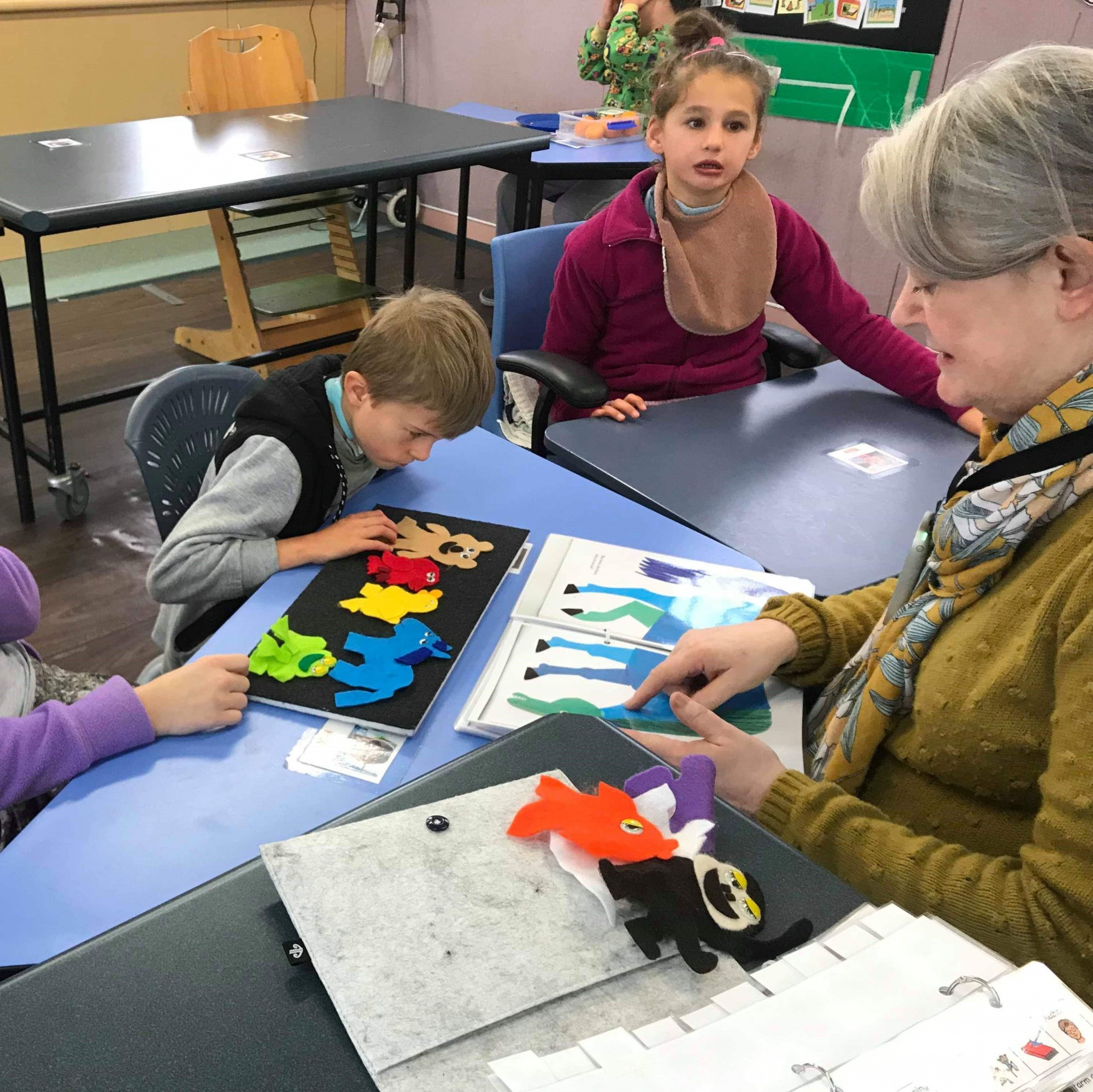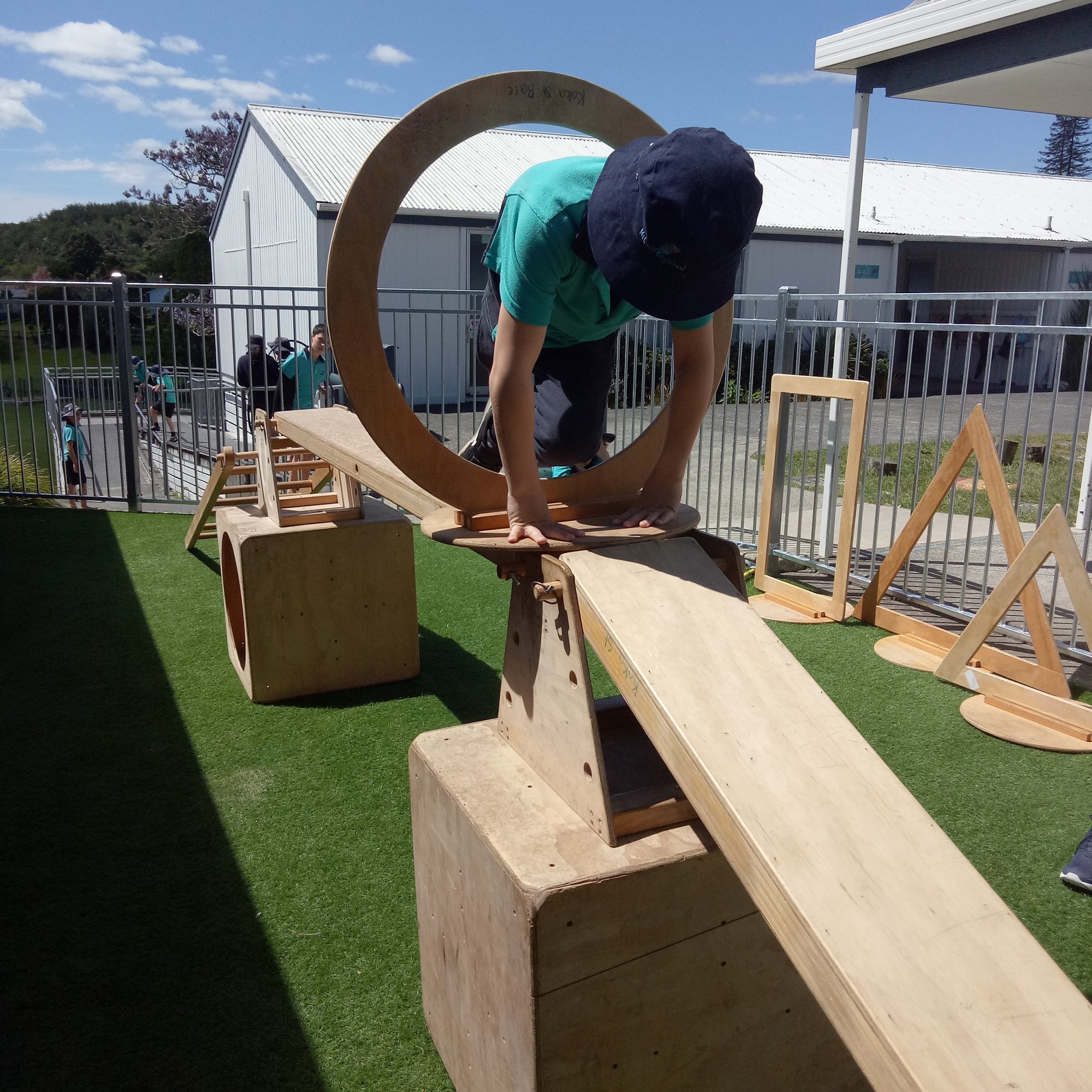 Physiotherapy and Hydrotherapy
The Physiotherapy team at Tauranga Special School includes a Physiotherapist (3 days a week) and 2 physiotherapy assistants. Our aim is that all our students reach their potential physically. Either learning to sit, stand or walk or if they are already mobile, we work on their balance, strength, coordination and improving their fitness.
With students who need assistance to mobilise we base our therapy on the MOVE program. Movement Opportunities via Education. Students are part of an individualised active daily physiotherapy program which enables them to
· Acquire increased independence in sitting, standing and walking.
· Learn and gain more mobility.
· Experience better health and enhanced personal dignity.
As well as hands on physical therapy, we use standing frames, walkers, tricycles and Riding for the Disabled to achieve our goals.
With our more mobile students, we implement programmes to increase their general fitness, coordination, balance and strength. We address any physiotherapy issues that arise. All students are involved in schoolwide goals such as walking in the community, ball skills and having a good posture to name a few.
Sometimes they work individually with a student or sometimes in a class session. Programs are set which classes carry out daily so physiotherapy happens each day not just when the physiotherapist is there.
We have an intensive year round swim program depending on the students needs both therapeutic and learn to swim. We have a heated pool at base for hydrotherapy and swimming. The older students access the community pools. We follow the SNZ learn to swim program.
We send 12 students a week to RDA (Riding for the disabled) We coordinate with RDA so our Physio and communication goals are followed there.
We may also accompany students with their family on visits to specialists, clinics or agencies to
· Discuss medical needs and intervention.
· Advocate for changes or alterations or equipment.
· Provide a link between educational and medical needs.
· Discuss equipment for independence.
Positive Behaviour Support Provision at Tauranga Special School
Mana Kaha (being the best that we can be)
Our team
The Mana Kaha team includes:
David Keightley-Phillips (Psychologist: 1 day a week)
Billie Hampton-Edwards (Specialist Team Leader and UBRS/MAPA Trainer)
Penny Gee (Leader of Wellbeing Pathways)
Naomi McDonald (Psychology Consultant)
Erin Connolly (Occupational Therapist)
The diversity of our Mana Kaha Team skillset facilitates creative and considered collaborations; both when addressing the needs of our students, whānau, staff and outside agencies, and when planning for the ongoing support and growth of our TSS community.
As a team we plan to deliver increasingly cohesive support to our school and wider community.
This includes developing a set of Mana Kaha positive behaviour guidelines tailored to our schools specific needs, supporting staff and students to implement new practices, continuing to provide support with behaviour and wellbeing needs and providing regular PD opportunities to staff. This will at times also extend to offering education opportunities to other schools and providing resources and help to our students' wider support network where possible.