Specialist Teacher Outreach Service (STOS)
The Specialist Teacher Outreach Service (STOS) is a partnership between the Ministry of Education, Learning Support, and Tauranga Special School. We work in partnership with schools to provide a specialist itinerant teaching service for students enrolled in mainstream schools who receive Ongoing Resourcing Scheme (ORS) funding. Our inclusive practices aim to meet the individual learning needs of students and support their enjoyment of school. Outreach teachers are experienced specialist teachers with up to date knowledge and strategies who work as part of a student's support team.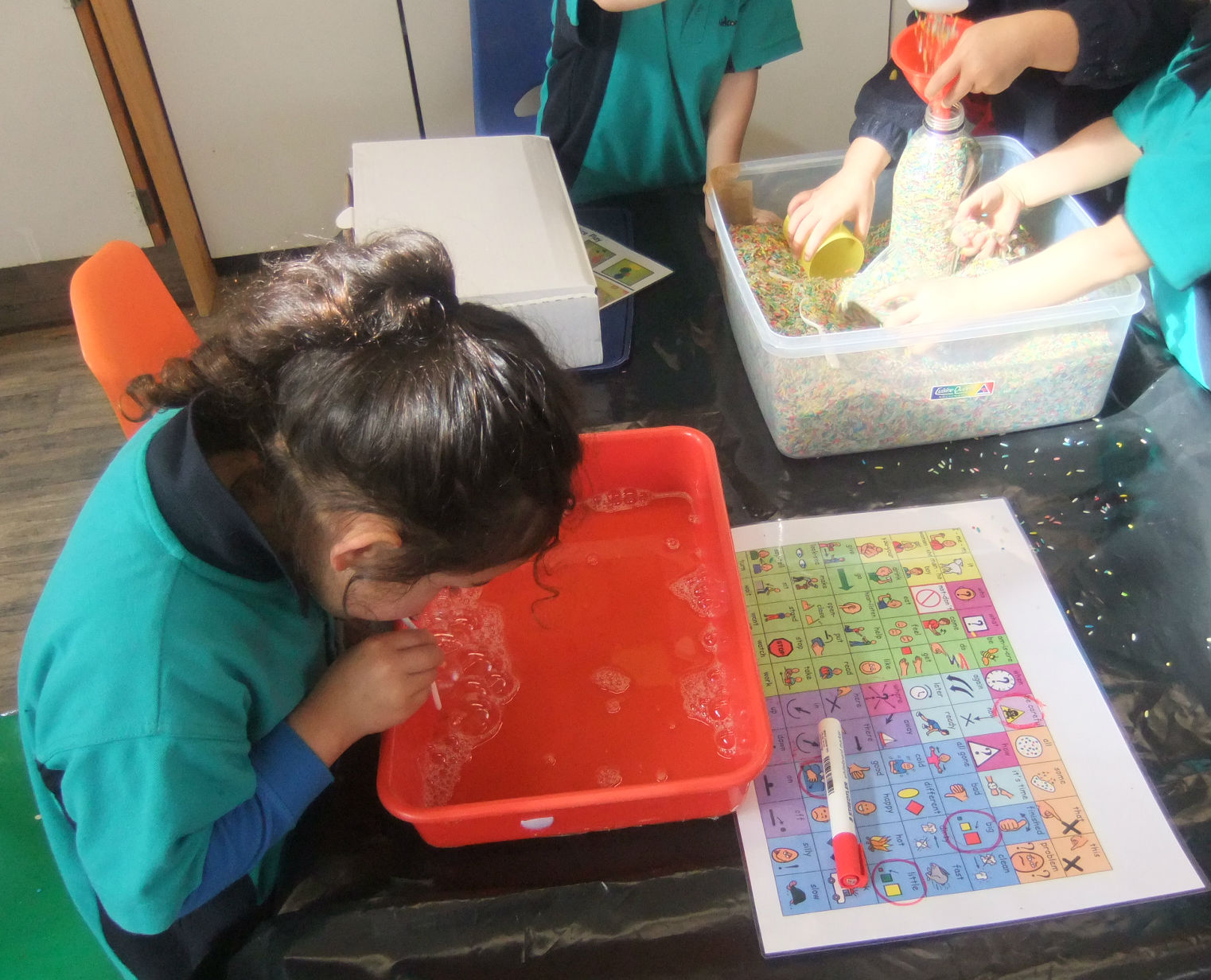 Specialist Teachers offer their expertise to contribute to planning and implementing goals from each student's Individual Education Plan. They may work directly with the student but their primary role includes:
• assessing the student's needs
• assisting teachers to adapt the curriculum
• planning programmes
• modeling teaching strategies
• sourcing & creating resources
• liaising with outside agencies
• investigating technology & communication options
• provide support to families
• making school an enjoyable place
• assisting with social skills & building strong friendships
Frequently Asked Questions
Who pays for the service?
Schools who utilise the STOS service transfer the student's 0.1 or 0.2 ORS funding Teacher Component to Tauraunga Special School.
Can parents request their child receives the STOS service?
Yes. Parents/Whanau can approach the Principal of their child's school, the Ministry of Education office in their district or contact Tauranga Special School directly.
What training do STOS teachers have?
Our Specialist teachers are fully qualified teachers experienced in working with young people with additional learning needs. They are passionate about meeting the individual needs of learners and have expertise in functional learning, curriculum adaptation, the IEP process, social skill competency, transitions and behaviour management.
What areas do you service?
Our service covers the Western Bay of Plenty from Katikati Township as far as Te Kaha.
What benefit will my child get from the STOS service?
A Specialist Teacher works in the school for half a day (High needs) or one day (Very High needs) per week for each student. The STOS teacher comes to the school to support the student and staff in their inclusive environment.
Alice Webb: alicew@taurangaspecialschool.nz
Sharon Kemble: sharonk@taurangaspecialschool.nz
Charlotte Bond: charlotteb@taurangaspecialschool.nz
Amie Pinson: amiep@taurangaspecialschool.nz
Jess Hubbard: jessh@taurangaspecialschool.nz
Rachael Buller: rachaelb@taurangaspecialschool.nz
Abha Tandon: abhat@taurangaspecialschool.nz
Heni Te Ratana: henitr@taurangaspecialschool.nz
Tracey Wilson: traceyw@taurangaspecialschool.nz
Our service is growing and we currently service 16 schools throughout the Tauranga and Whakatane region.

For more information about STOS please contact
Alice Webb at Tauranga Special School ph 578 4424