We take into account local needs, priorities and resources. The curriculum has been designed in consultation with our school's community.
Our school curriculum reflects the way in which our school puts into practice the policy set out in the national curriculum statements. However, it is also flexible because of the varying and unique needs of our students who may have a combination of intellectual, sensory and physical impairments.
The Individual Programme (I.P.) process for our students provides the strongest direction for determining our community's curriculum expectations. At Tauranga Special School we offer an integrated curriculum approach which offers a broad range of opportunities that reflect the learning styles, stages and needs of our students. Our students are not always familiar with everyday concepts which the New Zealand Curriculum (N.Z.C.) model assumes.
At Tauranga Special School the curriculum works to provide learning experiences that work toward, or move through the progressions of the NZC. This is done through relevant and meaningful contexts which support generalising and transference of concepts and skills. At secondary age, our students move from learning which is focussed on skills acquisition to a more functional focus to support their transition from school to a range of adult settings including vocational settings.
Our students are learners and dreamers who are accepted, valued and celebrated. They have an intellectual disability which impacts on the way they are able to process and retain information and problem solve. Some of our students are on the autistic specrum, have physical and sensory impairments or associated health issues. They are aged between 5-21 and receive Ongoing Resourcing Funding (ORS).
Our students are supported as they develop in their confidence and independence. They have positive expectations about their future and academic goals to support their progress in all areas of learning.
They are individuals who are encouraged to be communicators, risk takers, explorers, artists, comedians, musicians, athletes, academics, inventors and much more. The sky is the limit.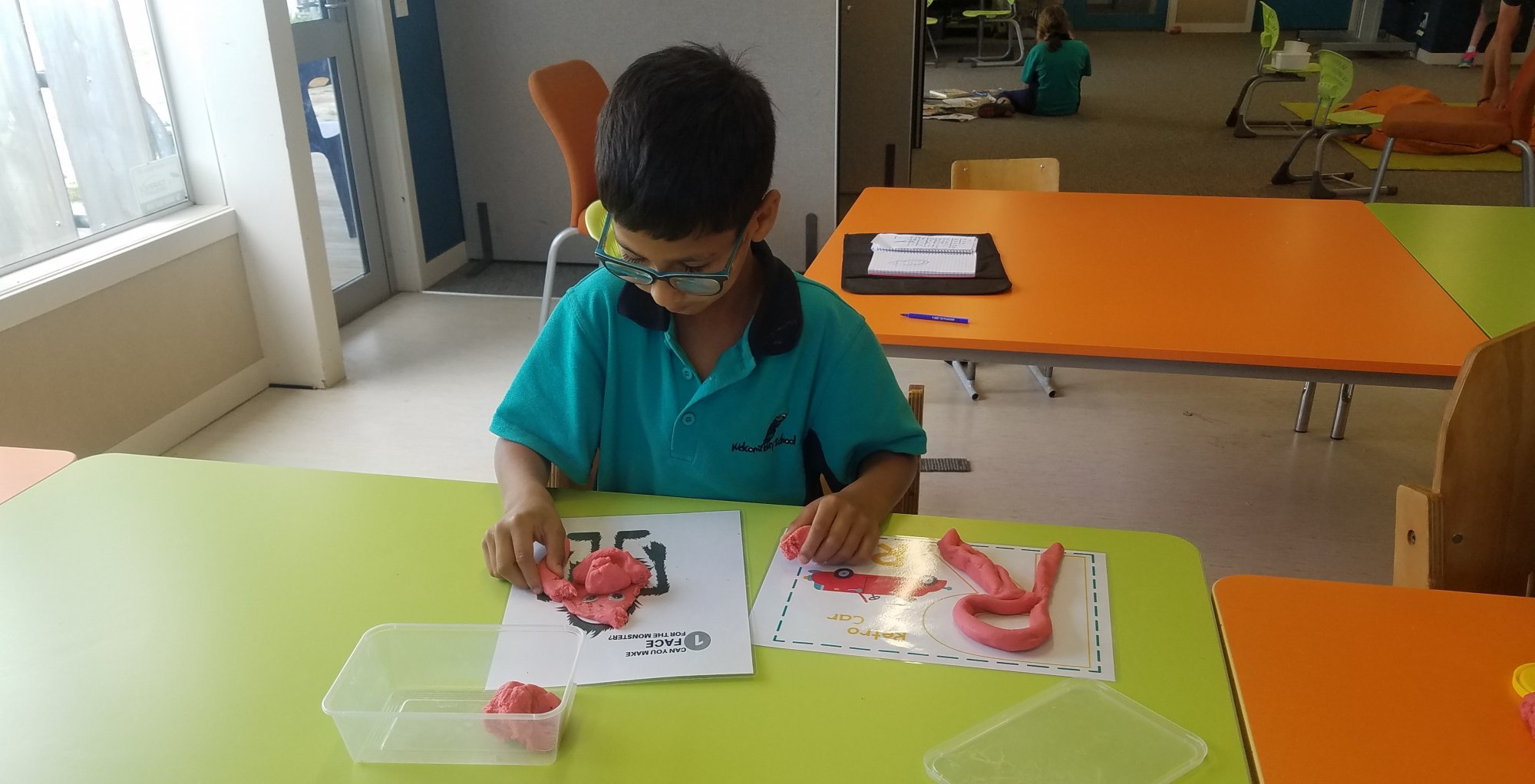 English is the study, use, and enjoyment of the English language and its literature. It can be communicated orally, visually, and in writing for many purposes. At Tauranga Special School, for many of our students, language grows and develops in meaningful contexts when there is a need to know and a reason to communicate. Effective communication reinforces a holistic development of a concept of self. Students will be given opportunities to engage with and enjoy language in all its varieties. Students will be exposed to stories and symbols of their own and other cultures and be encouraged to discover and develop different ways to be creative and expressive.
Our school has a whole school literacy goal, this ensures that every student experiences literacy at their level, enhancing their communication and engagement with the curriculum in relevant and meaningful contexts.
At Tauranga Special School, every student will have an IP goal that has a long term communication goal which is linked to an appropriate key competency. This will be evidenced in their IP and teacher planning.
Maths
Numeracy is the exploration and use of patterns and relationships and quantities, space, and time. Statistics is the exploration and use of patterns and relationships and data.
Other strands include Algebra which is about patterns and relationships, Geometry which is about shapes and positional language and Measurement.
Maths skills and concepts will be taught based on students' experiences and prior knowledge. They will be presented in a variety of visual, aural, tactile and kinaesthetic ways, within the context of everyday experiences, interests and events meaningful to them.
Students will have the opportunity to explore a wide variety of mathematical ideas appropriate to their capabilities and relevant to their needs.
Science
Learning in science is fundamental for our students to understand the world in which they live and work. The nature of science promotes open mindedness and questioning. Students will have opportunities to extend knowledge and understanding of the familiar world, and be supported to explore and act on issues and questions that link their science learning to their daily living.
They will have authentic contexts for problem solving, creating explanations and communicating ideas. They will be involved in investigating the living, physical and material aspects of their environment and making sense of them through exploration, observation, discussion, questioning, guessing, classifying, hypothesising, processing and applying.
Social Science
This learning area is about how societies work and how people are able to participate as critical, active informed citizens. The conceptual strands of Identity, Culture and Organisation, Place and Environment, Continuity and Change and the Economic World provide appropriate and relevant contexts for our student learning. Understanding the links across home, school and the community will give them the opportunity to become more actively engaged in society and in the multi-cultural nature of New Zealand.
Our students will experience an environment in which:
Opportunities to learn with and alongside others are encouraged
They know that they have a place
Connecting links with the family and the wider world are affirmed or extended
They feel comfortable with routines, rituals and regular events
They begin to recognise and apply their understanding of the limits or boundaries of acceptable behaviour in a variety of contexts
There are equitable opportunities for learning irrespective of gender disability, age, diversity or background
SPEC
Tauranga Special School offers the Supported Preparation for Employment and Citizenship modules to our older students. The modules have been written in New Zealand to support teaching the New Zealand Curriculum and the learning needed to prepare our students for life beyond school.They have been developed to create relevant and meaningful material to enhance learning and to provide opportunities for personal growth and success.
SPEC has had one of its programmes approved to qualify for the NZQA level 1 qualification NZ Certificate in Skills for Living for Supported Learners.
Students are offered the SPEC Headway courses which are comprised of modules that are usually chosen to enhance the whole school topic focus. There are also 12 sensory modules designed specifically for students with multiple learning needs.
The student works on set goals which are linked to the Key Competencies. These goals are assessed through photographic evidence and a written record. Each student works on goals that are applicable to the student's ability level. On completion of the module the student's work is verified by an external assessor. On completion of 10 modules, a student who has not worked towards the NZQA qualification can earn a special certificate to mark their achievements.
In 2016, Tauranga Special School was one of eleven school across New Zealand to be declared a "SPEC Excellence School".

SPEC Mission Statement
"For students to experience success through the application of high quality, relevant teaching resources that enable clear demonstration of their abilities in the New Zealand curriculum framework. To equip facilitators to deliver the programme, through high quality training and development. The focus on the development of Key Competencies which are accessible to all stakeholders, and programmes that ensure equal opportunities, and give regard to the Treaty of Waitangi make SPEC programmes a valuable contribution to existing curriculum subjects. Valuing all young people in school and beyond into adulthood without prejudice and providing a holistic approach to learning enhances self esteem, self motivation and self confidence crucial to success and a sense of worth and personal growth. SPEC is a people's programme with a focus on individual interaction".