Tauranga Special School is a school for students from the age of 5 to 21 years. We are the leading provider of education for students with special educational needs in the Western Bay of Plenty. We provide a specialised curriculum designed to meet the unique characteristics of our students.
Our school is situated in Tauranga's beautiful Avenues and was first opened in 1965. Originally named Kaka St Special School the name was changed to Tauranga Special school in 2016.
Tauranga Special School students are learners and dreamers who are accepted, valued and celebrated. They have an intellectual disability which impacts on the way they are able to process and retain information and problem solve. Some of our students are on the autistic spectrum, have physical and sensory impairments or associated health issues. They are aged between 5 - 21 and receive Ongoing Resourcing Funding (ORS).
Our students are supported as they develop in their confidence and independence. They have positive expectations about their future and academic goals to support their progress in all areas of learning. They are individuals who are encouraged to be communicators, risk takers, explorers, artists, comedians, musicians, athletes, academics, inventors and much more. The sky is the limit.
We have superb facilities, including our own heated swimming pool. Our dedicated staff have regular Professional Development to ensure they are up to date with current practice in many special needs areas, school curriculum and key competencies. All our students are well educated in a safe, friendly and happy environment.
Our Vision
Our vision is to provide opportunities for each student to access learning at their level and develop to their full potential as learners and members of their community in New Zealand.
Learning together, enhancing our potential
Our school advocates for students and their families with Special Needs in the wider Bay of Plenty region. Our staff have up to date knowledge of options available to students and families. We are committed to students with special needs and believe they should have access to excellent therapists, individualised programmes and receive an education that best meets their needs.
Tauranga Special School will provide specialised learning experiences.
Tauranga Special School provides parents with an authentic education choice within the Bay of Plenty Region. Parental choice is very important, students may flow seamlessly through the differing levels at Tauranga Special School or move to their mainstream school.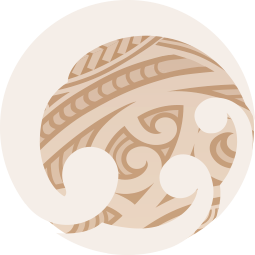 Cultural Diversity
Our school acknowledges the significance of the Treaty of Waitangi as the founding document of New Zealand. We embrace our Maori community through formal and informal consultation and endeavour to be sensitive to cultural beliefs and needs through knowledge and understanding. We value and respect Te Reo Maori and Tikanga Maori.
Our school community and our teaching and learning programmes respect, value and embrace the cultural diversity of our students and our wider community. We work closely with families to understand their cultural needs and to incorporate these requests into the students daily programme and care.
Our School Values
Achievement

Celebration

Whakawhanaungatanga

Well Being

Inclusive Community

Manaakitanga

Innovation, inquiry and curiosity/Ako